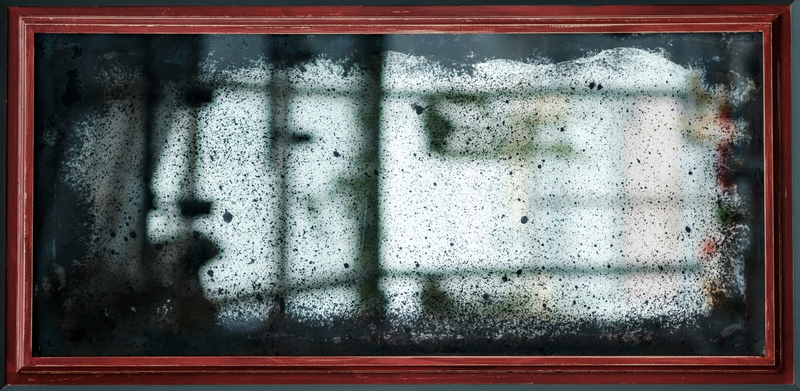 Mirrors serve a wide range of purposes in the home. Through their reflections, mirrors can significantly increase the appeal and brighten up spaces. Besides, they also create a focal point that give rooms where they are placed a unique sense of attraction. On the other hand, mirrors are also a vital tool for keeping your personal image. Mirrors may also help with additional security, allowing you to keep an eye on the hallways and other spaces.
While some people only place mirrors in the bathrooms, they still work great in bedrooms, living rooms, doorways, kitchens and other parts of the home. Sometimes, the spaces or environments where mirrors are placed can make them vulnerable to damage. However, mirrors are generally fragile and always require a lot of care. Even slight defects on your mirrors can easily render them useless.
Regardless of where your mirrors are placed, there are several things that can harm these precious objects. Some of the common issues experienced in mirrors include scratches, chips, stains and other slight surface flaws. For mirrors that are used in the bathrooms, hard water staining is another common problem that you are likely to face. Whenever you notice any of these flaws on your mirrors, Glass Repair Singapore is the specialist to contact for mirror repair.
Professional Mirror Repair Services
In most occasions, replacement is the first thing that comes to mind whenever your mirrors begin to show flaws. Although it is not a bad idea to buy new mirrors, the costs can be massive. Our professional mirror repair services enable you to effectively revive the beauty and functionality of your mirrors for much less. Before rushing to replace mirrors, consult with our glass specialists for custom mirror repair solutions.
At Glass Repair Singapore, we have many years' experience in mirror repair. As a result, we understand the common and complex problems with mirrors as well as the most effective repair approaches. We repair all types of mirrors including flat, curved and those crafted in other unique styles. Our repair services also cater for all mirror sizes including small, medium, large and extra large mirrors.
There are lots of issues that we can fix to make your mirrors useful once again. Whether your mirrors have scratches, stains or other slight defects on the surface, we provide the best mirror repair services to restore their appeal. Our goal is to deliver custom repairs that will not only eliminate the surface defects but, also enhance their shine. In this way, you will be able to continue getting the most of your mirrors for much longer.
Whenever you contract us for mirror repair, we never rush into offering suggestions. Instead, our specialists will first examine the mirror thoroughly to determine its condition. Depending on your schedule, you can either send us a photo of the mirror or have our technicians visit your home to inspect it. The preliminary inspections are part of our no obligation consultations, hence, can be offered at your convenience.
The basis of the inspections is to ascertain all the flaws and design or condition of the mirror as well as determine the best ways to safely fix the issues. Based on the condition of your mirror, problems experienced and your expectations, our consultants will take you through the recommended repair procedures. For custom solutions, we will only suggest and conduct repairs that are proven effective for the flaws on your mirrors.
Although there are some common mirror repair procedures that you may be acquainted with, our consultants will offer a comprehensive layout of all the best options including the implications of each. We want to make sure that every client clearly understands what we do and the results that we guarantee beforehand. This ensures that you always get mirror repair services that are tailored to your unique expectations.
Depending on the particular flaws on your mirrors, there are various repair approaches that we apply. If your mirrors have scratches, chips or spots on the surface, the reflective coating starts to wear out, thereby losing their shiny effect. For such, we will provide custom treatments to remedy the coating. Our specialists have unmatched skills in mirror resilvering and other effective repair techniques to give your mirrors the perfect revival.
While we integrate unique mirror repair methods in our work, all the approaches that we pursue are proven highly efficient and, also meet the industry standards. Besides, our specialists are equipped with all the right tools and equipment for safe handling of mirrors during repair. This enables us to serve clients with great convenience. We always do all the repairs independently, working closely with clients from start to finish.
Since we have in-house glass technicians and equipment to do all kinds of mirror repairs, we are always able to meet deadlines without any apologies. As soon as you get in touch, our consultants will begin the procedures to see to it that you are served in the shortest time. Even if you may need urgent mirror repair in your home, we can dispatch a team of technicians to your service on short notice. Our company operates across Singapore.
At Glass Repair Singapore, you are also guaranteed the most competitive rates in the industry. Our rates are very affordable and, will surely help you save quite a lot of dollars on mirror repair services. Despite the low rates, we never compromise on the quality of service; always making sure you get the best mirror repair Singapore without spending more. And, we can provide a mirror repair services quotation for your budget.
Make an Appointment with Mirror Repair Professionals Now
Instead of sitting there wondering how you will get your scratched, chipped or stained mirrors fixed, schedule an appointment with our mirror repair consultants. We provide no obligation consultations for mirror repair services in Singapore. Getting the problems fixed immediately is the best way to avoid further damage and preserve the value of your mirrors. With us, you are guaranteed tailor made mirror repair solutions. Talk to us now to book an appointment for professional mirror repair in Singapore.