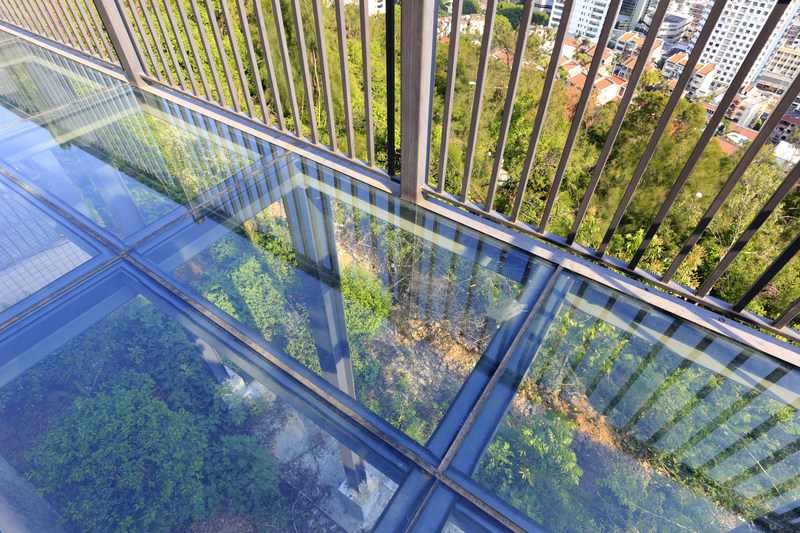 Glass panels have been used in constructing balconies for many years. While they can be used in unique ways, adding glass panels to your balcony is a great way to enhance the aesthetics of the home. Besides, the panels can also enhance the safety of the balcony. But, the exquisite appeal and functionality of these panels can be easily ruined by slight blemishes like scratches if not effectively addressed on time.
Provided the glass panels on your balcony have scratches bigger than the size of your fingernails, you should immediately engage our experts for professional balcony glass panels scratch removal. Our company has a clear track record of providing custom balcony glass panels scratch removal services for all homes across Singapore. In our work, we always give top priority to reliability and affordability.
The internet is awash with tutorials for DIY balcony glass panels scratch removal. However, many people have complained most of these tutorials are misleading and ineffective. In fact, rushing to use online glass scratch removal tutorials on your balcony panels could only impact more problems. Giving us the opportunity to serve you will ensure safe and effective balcony glass panels scratch removal tailored to your unique expectations.
The Best Balcony Glass Panels Scratch Removal in Singapore
At Glass Repair Singapore, we are specialists in glass repair, offering lasting solutions to scratches and other common glass defects. By choosing us, you no longer have to stress yourself with reading and watching online glass repair tutorials. Our company has trained and experienced personnel to deliver tailor made balcony glass panels scratch removal. In all projects, we strive to offer services that surpass client expectations.
Whenever you contact us for balcony glass panels scratch removal, we will ask to see the panels. If you may not have the time for inspections, you can simply send us a photo of the panels. We recommend this procedure to ensure that you get the most suitable glass scratch removal services that will work for your case. It is only after seeing the balcony glass panels that we will be able to ascertain the extent of damage and suggest ideal revival techniques.
While we pursue different approaches in balcony glass panel scratch removal, the particular procedures for the ones that you need fixed will depend on their condition and desired results. After inspecting the state of the glass panels, we will discuss with you the various appropriate scratch removal approaches. While at it, we always give precedence to the needs of every client, hence, a guarantee of tailor made solutions. Our consultants will keenly guide towards informed decision making.
Generally, there are several home remedies for removing scratches on glass panels. However, we do not just use the common products and techniques. Having been in the industry long enough, we understand the most effective and eco-friendly products for balcony glass panels scratch removal. All the products that we use meet the industry standards. Due to personal reasons, you may still direct our technicians to use specific products. However, we will ensure you know the implications of each beforehand.
Balcony glass panels usually come in unique styles, shapes and sizes but, that does not give them any protection from scratches. Glass panels that are curved or cut in irregular shapes can be tricky to handle. But, we have highly efficient tools and equipment that enable us to properly service even hard to reach areas on your glass panels. In fact, we can go out of our way to see to it that the glass panels are accorded the best treatment that you desire.
To us, customer satisfaction is not just about using proven techniques and quality products for balcony glass panels scratch removal. We are also very keen on ensuring that every client gets the required services at their convenience. Our company always responds to clients fast and, also operates on flexible times that can be easily tailored to your schedule. With us, you will also be able to enjoy greater affordability, thanks to our competitive rates.
Make an Appointment with Glass Panels Scratch Removal Specialist Today
Now that you know where to acquire the best balcony glass panels scratch removal in Singapore, simply make an appointment for a free consultation with one of our specialists.