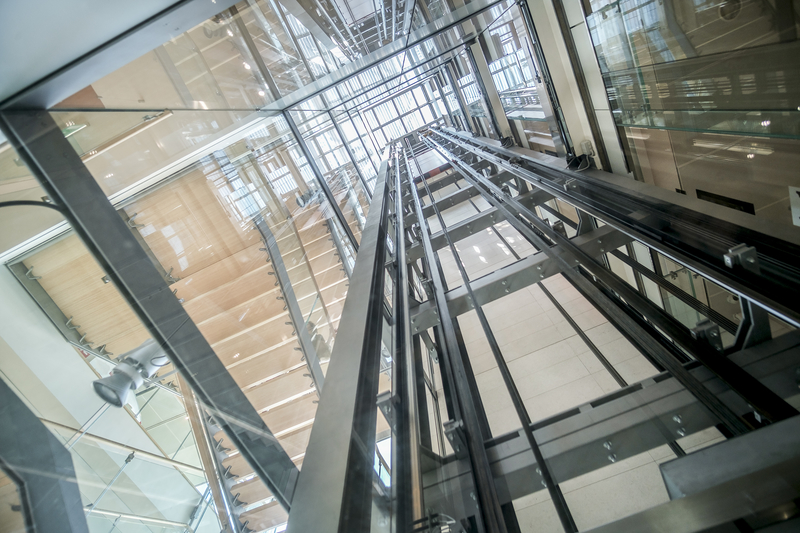 The elevators used in commercial buildings are usually prone to quick wear and tear. In fact, quite a number are constantly under repair and maintenance. This is mainly because their usage is not often regulated. Despite the common signs in most cabins asking their users to be responsible, it is still common to find people boarding with overweight goods, throwing litter, writing on the glass panels and doing other unpleasant things therein.
While frequent maintenance can help preserve the condition of the elevators, there are common hitches that do not necessarily require full maintenance services. In fact, it could be very expensive to hire an elevator maintenance company just to fix light scratches and cracks on the glass panel. However, this does not mean you should ignore elevator glass panel scratches and cracks.
These blemishes might seem slight and, without any impact on the overall performance of the elevator. But, neglecting the small elevator glass panel scratch and crack can swiftly increase wear and tear. If the scratches and cracks persist for long, you could even be looking at buying new elevator glass panels. Besides, worn out elevator glass panels might also cause safety risks to users, resulting into accidents and other huge unexpected losses.
In case you notice slight scratches and cracks on the glass panels of your elevator, the best thing to do is to get our professional elevator glass repair services as soon as possible. Our company specializes in custom elevator glass panel scratch and crack removal for elevators in all commercial establishments in Singapore including shopping malls, restaurants and hotels, clubs, hospitals, schools among several others.
Professional Elevator Glass Panel Scratch and Crack Removal
At Glass Repair Singapore, we bring into the industry; unique expertise, great experience and highly reliable commercial glass repair solutions. We understand the integral role that elevators play in commercial spaces and the risks that even the slightest defects could have on these jewels of convenience. As such, we focus on the provision of professional elevator glass repair solutions that will not only revive the appeal of your elevators but, also enhance their safety and performance over time.
Due to the fragility of glass, there are many things that can cause scratches and cracks on the elevator glass panel. Regardless of the causes or sizes of the scratches and cracks, both can significantly deface the elevator. To help you deal with the blemishes effectively at once, our technicians will first need to examine the elevator glass panel. If the issues are those you can easily describe using a photo, simply take a few images of the elevator glass panel and send to us.
We can also save you the stress by visiting your premises to inspect the elevator. Depending on the condition of the glass panel, your expectations and budget, our consultants will discuss the best alternatives for proper scratch and crack removal. For informed decision making, our consultants will clearly explain all the remedial procedures recommended for your elevator glass panel including the related costs beforehand. This ensures we prepare the right quotation that will effectively cater for all your elevator glass repair needs.
Generally, elevators usually come with manufacturers' manuals for the maintenance of various components. At Glass Repair Singapore, we provide industry standard glass repair solutions that integrate relevant elevator manufacturers' instructions, experience and the latest technologies. Our technicians are also highly trained on how to ensure the safe handling of all elevator components during repair. Despite the model, type or size of your elevator, we guarantee the scratch and removal services to revive the glass panel.
Small scratches and cracks on the elevator panel are usually not easy to spot, especially if you are not very keen. As a result, you may only realize when they have become so big and even altered the texture and look of the glass panel. Even in such cases, we can still deliver custom glass scratch and crack removal procedures to prevent further wear and, re-awaken its shine. Our elevator glass panel repair service will enable you to affordably preserve this important component in great shape as well as avoid the high costs of replacement.
Make an Appointment for Free Elevator Glass Repair Consultation
Are you now ready to fix the scratches and cracks on your elevator glass panel for good? Simply get in touch with us for a no obligation elevator glass panel scratch and crack removal consultation.