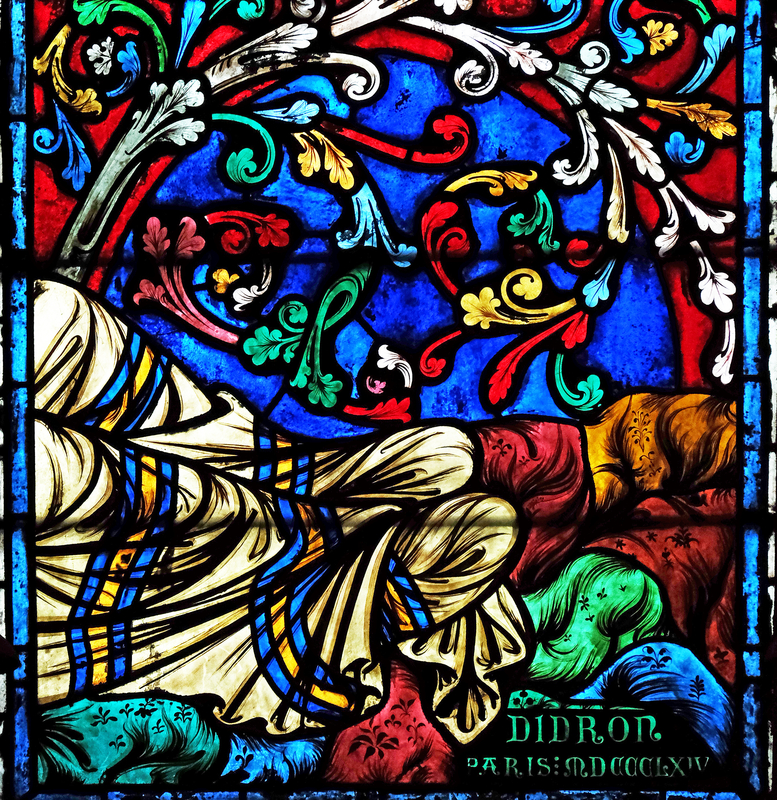 Glass is one of the most popular architectural materials used in both residential and commercial buildings. Glass provides an elegant twist of beauty and shine that keeps buildings looking stylish and luxurious. However, glass is a fragile and delicate material whose appeal can be quickly ruined by simple surface blemishes like scratches, stains, chips and cracks. That is the reason why there are various maintenance procedures usually required to maintain the looks and shine of glass.
Similar to other materials used in building and construction, glass also deteriorates with time. Besides, accidents and mistakes could also happen, leaving your glass with defects like the ones mentioned above. Whenever your glass is scratched, stained, cracked, chipped or showing any other signs of deterioration, professional glass restoration is usually the most efficient and cost-effective way of reviving them. In fact, there are several benefits of glass restoration that you can experience with our services.
Benefits of Professional Glass Restoration
In case you are wondering why glass experts recommend glass restoration, here are some of the benefits of the procedure.
Cost effective way to revive glass
Some people will tell you that simply because your glass windows are looking dirty and scratched, the best solution is to replace them. The truth of the matter is that buying new windows is very expensive. In fact, replacing glass can cost up to three times the cost of glass restoration. With glass restoration, you will be able to effectively eliminate all blemishes like scratches, chips, cracks and stains from your glass at ridiculously cheaper costs.
Maintains the authentic appeal of the building
For those buildings that were constructed many years ago, replacing the glass would easily interfere with the authenticity of the architecture. As a result, even the value of the property is likely to depreciate. Glass restoration enables you to preserve the original glass windows on your building in proper state so the integrity and value of the property is not jeopardized.
Improves the looks of the property
Whenever your windows are stained, scratched and chipped, the entire building will start to look old and neglected. Professional glass restoration will properly clean the glass and rid them of all these defects, giving the windows a brand new appearance. This will not only enhance the looks of the windows but, the entire property. Clean and shiny windows provide the assumption that the property is well taken care of. For commercial property, this could go a long way in attracting customers.
Enhances the safety of your building
In case the scratches, chips and cracks on your windows are neglected for too long, they can easily develop into safety hazards. Big cracks might make the glass to break, causing accidents in the building. If the defects are detected and effectively dealt with on time, you can be able to avoid such risks, thereby keeping your property safe for all users.
Professional Residential and Commercial Glass Restoration in Singapore
Overall, glass restoration is the most efficient and cost effective alternative for giving your windows a brand new facelift. However, it is always important that the job is done by professionals. At Glass Repair Singapore, we are the glass specialists that can guarantee quality glass restoration services in Singapore. We serve a wide range of clientele in both residential and commercial establishments across Singapore. Our company specializes in glass restoration for owners of HDB, landed houses, condominiums, wholesale and retail stores among several others.
There are various forms of glass defects that can be effectively solved through professional glass restoration. As a result, we specialize on a wide range of glass restoration services including the removal of stains, haze, mineral deposits, acid rain, scratches, chips, graffiti, soap scum and other blemishes. Our technicians are well trained and equipped with all the right tools to safely and effectively eliminate all these defects from glass surfaces. The restoration procedures will not only revive the beauty of the glass but, also enhance its shine so its looks new again.
To us, every glass restoration project is unique. And, that is why we always emphasize on custom glass restoration services. The techniques and products that we use in restoring your glass will mainly depend on its condition and your expectations. In fact, we can even prepare a glass restoration quotation that perfectly complements your budget. Our goal is to deliver services that are not only of the best quality but, also highly reliable and affordable to all home and commercial property owners across Singapore.
At Glass Repair Singapore, we always strive to provide the best glass restoration services at the convenience of every client. We have our own technicians and equipment for glass restoration, which enables us to serve customers right on location. Even in high rise buildings whose windows might seem difficult to work on, our technicians have the right equipment to deliver the best workmanship in a short time. For businesses that remain busy throughout the day, we can schedule the restoration works after the close of business.
By choosing our company for glass restoration in Singapore, you will also be able to enjoy the most affordable rates in the industry. Our company has very competitive rates that will no doubt enable you save more on glass restoration. Although glass restoration is generally cost effective, we intend to make it even more affordable. In fact, we continue to review our rates so all home owners and businesses are able to maintain the integrity of their glass surfaces without any financial burden.
Even if your glass has the slightest signs of defects but, you are not sure of how to eliminate them, simply talk to us. Our technicians will inspect the glass and recommend the most suitable glass restoration procedures that can effectively prevent deterioration. In every project, we will work closely with you from the start to completion for the ultimate satisfaction.
Get a Free Quote for Residential and Commercial Glass Restoration
The easiest way to kick start your glass restoration project is with a no obligation quotation. Talk to us now for a free residential and commercial glass restoration quotation.